What is Influenza (FLU)?
Influenza is a contagious respiratory illness caused by certain germs (viruses) spread by coughing, sneezing, or touching the surface of an object that has the flu virus on it and then touching your nose, mouth, or eyes.
Flu can be detected year round, but the flu season in the United States typically starts in the fall and lasts into spring.
Why is this study important?
Influenza can lead to death and the current vaccines are only partially effective
Influenza illness can be mild to severe. Certain people are at higher risk of developing complications such as pneumonia, hospitalizations, or death. These higher risk groups include people with illnesses that cause weakened immune systems, children under 5, and adults 65 or older. Older adults are at greater risk than young adults for serious complications from influenza due to weakening immune systems with aging.
The World Health Organization has reported that influenza causes 3 to 5 million cases of severe illness and up to 650,000 deaths every year worldwide.
Vaccination
A flu vaccine offers the best way to reduce your risk of getting and spreading the flu. Flu vaccination has been shown to reduce doctor's visits, missed work and reduce the risk of flu-related hospitalization and death. While some people still get the flu even though they have been vaccinated, studies show vaccinated people have less severe flu symptoms. The CDC (Centers for Disease Control) recommends everyone age 6 months and older receive a flu vaccine unless they have previously experienced a severe allergic reaction to the vaccine or are allergic to the ingredients in the vaccine.
Every participant will receive an influenza (flu) vaccine. There are no placebos. Each person who enrolls in this study will receive either the trial non egg based with adjuvant flu vaccine or a comparator flu vaccine currently on the market.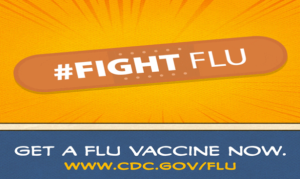 If you want to join our influenza study, answer the "Do You Qualify" section and fill out the contact form, and our office will give you a call and answer all of your questions. No obligations!
Our recruitment office number is 501-500-4270.
Qualifications
Must be 18 years of age or older with stable health.
Must not be pregnant or breastfeeding.
Must not have a history of allergy to the flu vaccine or Guillain-Barre Syndrome.
Have not had a flu vaccine in the last 6 months.
Call 501-500-4270 for other qualifications.